LiveJasmin is one of the most popular and well-known cam sites in the live porn industry.
The site advertises free live chat with sexy models from around the world. On LiveJasmin, choosing the perfect model to chat with is a tough call.
Most cam sites host a diverse cast of models, ranging in every beautiful size and shape, but LiveJasmin favors a more glamorous look.
These cam babes look fresh off the runway–glamorous, polished, and classically sexy. In order words, these girls look expensive.
But the real question is, just how expensive are they?
Is LiveJasmin Free?
Goods news: It's totally free to sign up for LiveJasmin.com and start chatting with the site's beautiful models.
As a Basic (free) member, you can become a familiar name on the site and add the models you like to a list of "Favorites."
The site will even give you 9.99 free credits to celebrate your brand new membership.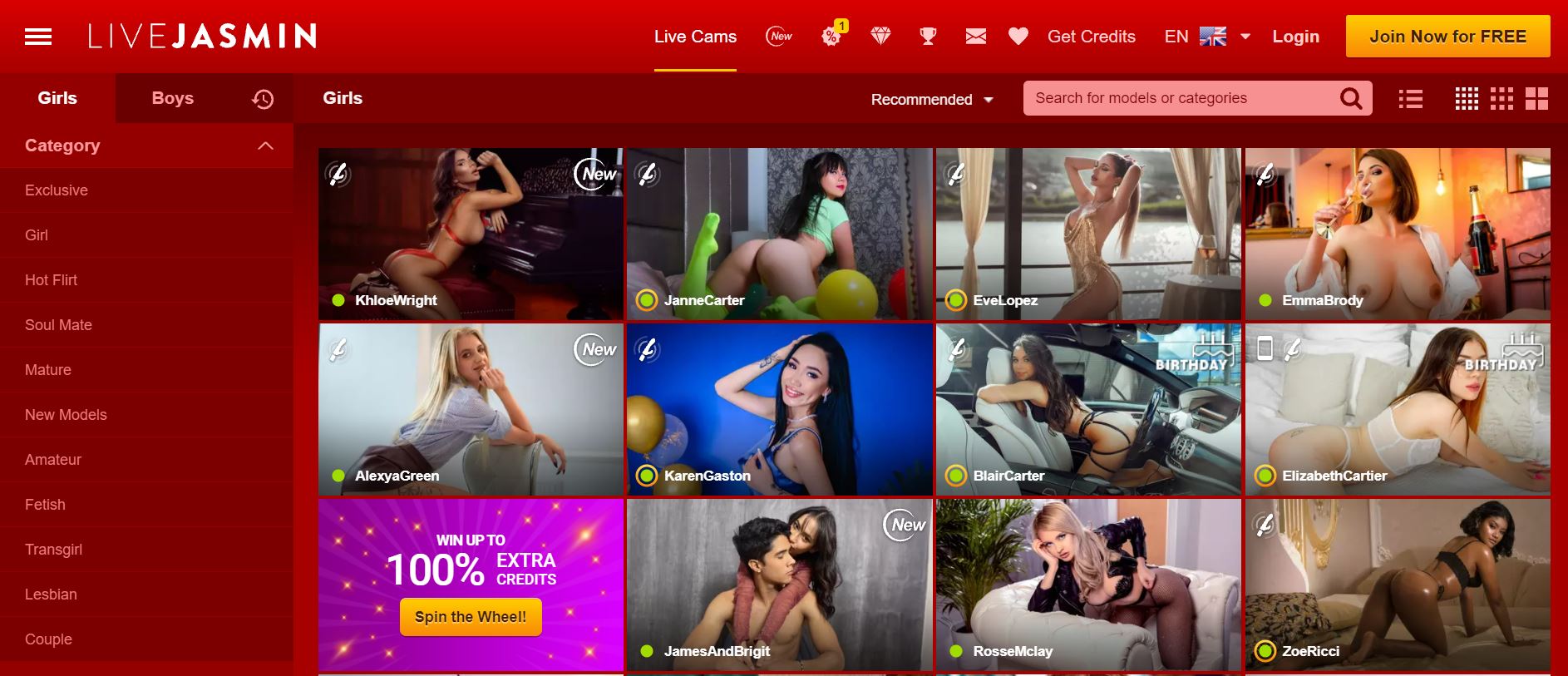 Of course, you'll need these credits to truly enjoy what LiveJasmin has to offer.
LiveJasmin's free experience seems lacking compared to other sites like Bongacams or CheapSexCams (reviews at the link) but that's by design.
LiveJasmin is what's known as a "premium" cam site, which means that nudity in free chat is limited to teasing and flashing.
To get the most out of your time with LiveJasmin's models, you'll need to become a Premium member.
Premium members can initiate Private chat, which lets you engage in intimate sessions with the model.
You can also exchange offline messages and send "Surprises," or virtual gifts, in chat rooms.
LiveJasmin Prices
Credits are LiveJasmin's in-site currency and are sold in bundles. But how far does your dollar go when you buy credits?
Here are the packages the site currently offers:
27.99 Credits for $47.99 USD ($1.71 USD per Credit)
*67.99 Credits for $106.99 USD ($1.57 USD per Credit)
97.99 Credits for $155.99 USD ($1.59 USD per Credit)
157.99 Credits for $249.99 USD ($1.58 USD per Credit)
*Best value bundle
The LiveJasmin Experience
LiveJasmin models set their own prices for most services. Private chat on the site can range from just under one credit to over 9.99 credits, so you can choose the model that best suits your budget.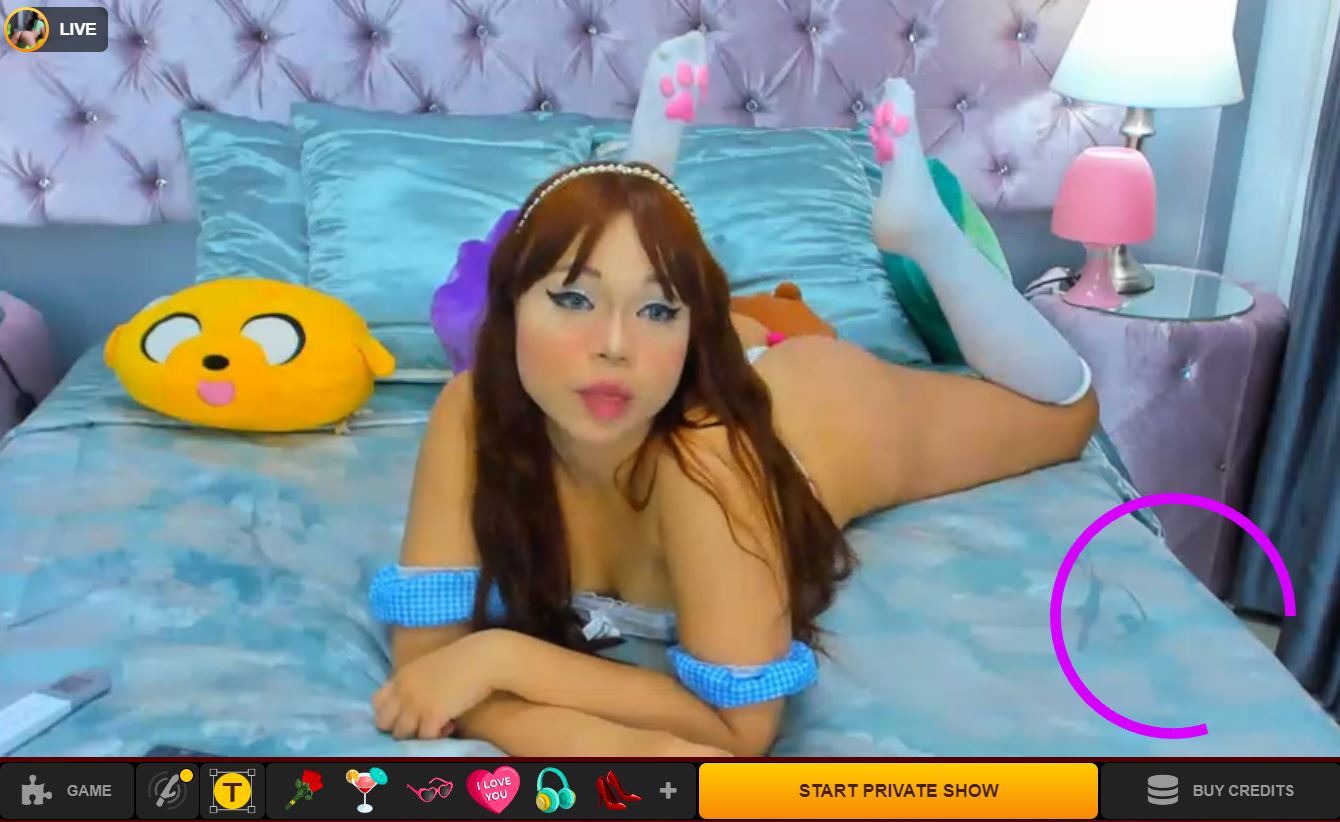 Some will even let members take Snapshots for 0.5 Credits at any time during Private Chat.
You can revisit saved Snapshots under your virtual content collection on your account, as well as any photos and videos you purchased from the models' profiles.
You can also Sneak peek into ongoing Private chat sessions for 25 seconds at a time for the price of 1.99 Credits as long as the model has this feature enabled.
Many models also put on VIP Shows. Like Streamate's (review at the link) GOLD show, these shows can be viewed after spending a set amount of Credits for admission and are often cheaper than paying per minute for Private Chat.
As you spend credits on LiveJasmin.com, you may run into a common issue among many cam fans–running out at the most crucial moment!
Luckily, LiveJasmin has a solution that lets you enjoy private sessions uninterrupted: SmartBuy.
This feature automatically tops up your account when your balance falls below 7 credits.
By default, SmartBuy automatically purchases a 27.99 credit bundle to replenish your credits, but you can change this amount in your account settings.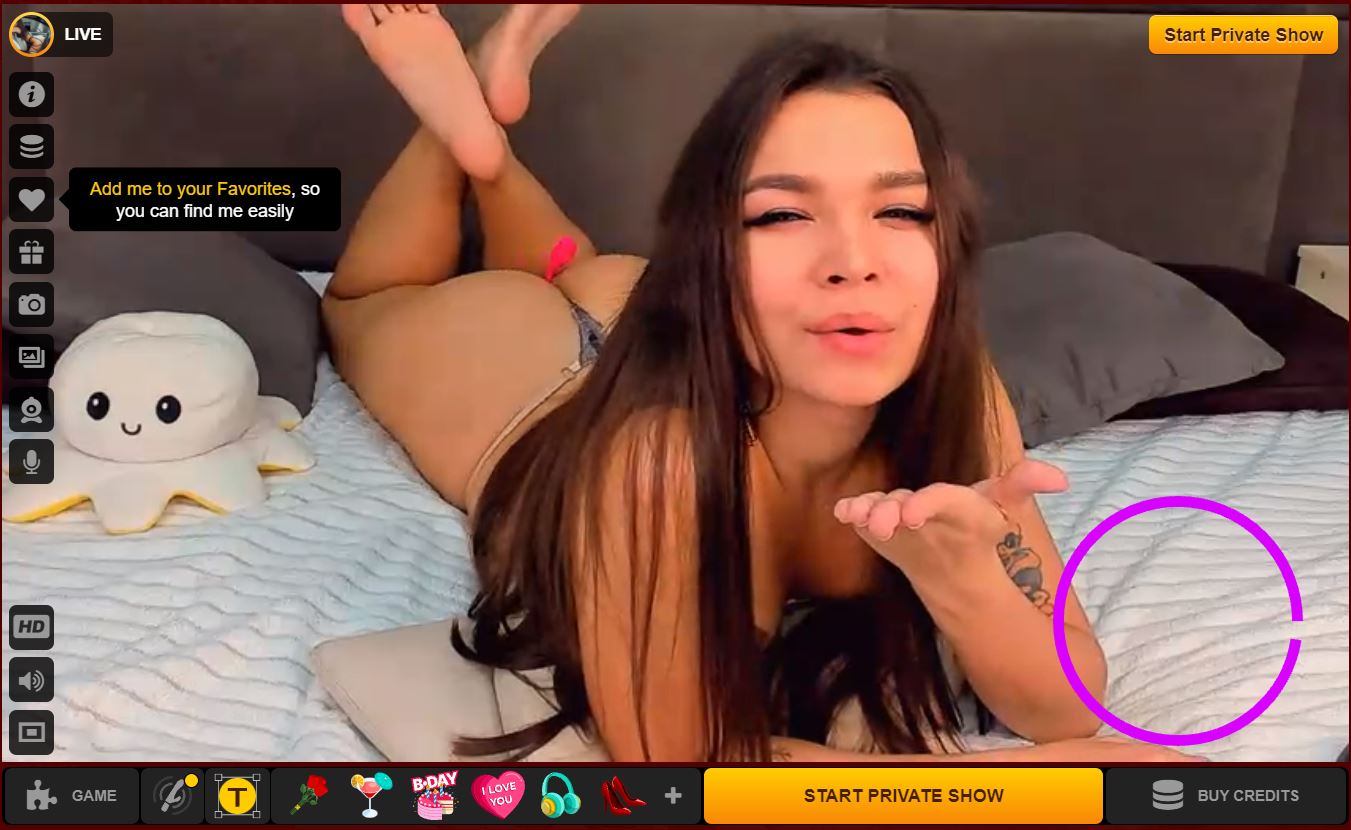 You can also activate or disable this feature at your discretion.
The Verdict
Unfortunately, the only thing truly free about LiveJasmin is the registration. Past that, you'll need Credits to enjoy quality time with the site's hot models.
Luckily, LiveJasmin.com does offer promotions you can use to enjoy the site even if you're strapped for cash.
Of course, the best deals are for new members, so why not sign up today?